Friday 2nd and Saturday 3rd of May 2014
You may have seen our earlier 'taster' and we are delighted to now provide some further information on what is rolling out to be a fantastic two day experience!
On Friday 2nd at 10am we open with an international guest speaker                                        
sharing his experience of a fully energy independent community in  Germany. This is followed by our debate panel at 10.45am chaired by Lesley Riddoch - an award winning journalist, author and broadcaster – with guests from our focus areas: food, land, transport and energy. This aims to be a dynamic engagement between audience and panel seeking new approaches to the community lead environment.
Our FRESh FRINGE opens at 10am, it is a market place for community groups, installers, and environmental organisations, to share their news and information with attendees. This offers a perfect opportunity for groups and individuals to partnership with ideas and project knowledge. The Fringe is open both days for visitors. All welcome. If you would like to be part of the fringe, please book your space via eventbrite.
Throughout both days there will be a vast array of talks and workshops, relating to our focus topics and more. These are free to attend and include Lesley Riddoch's "Blossom" workshop, advice and case studies by Climate Challenge Fund, Carbon Conversations, Carplus and many more. These will be supplemented with 15 minute "Soap Box" talks at various times throughout the weekend which offer the opportunity for groups and organisations to introduce their work or give a small presentation to the attendees and offer valuable experience and knowledge to all.
Over both days there will also be an opportunity to test drive an electric car!
Friday evening is FRESh Awards night! 6.30pm – acknowledging the very best of the sustainable community sector in Scotland. There are awards for communities, by communities, to honour and celebrate the amazing community-led work happening around Scotland. Nominations required! Winners announced at the Awards event – May 2nd 2014. A night to remember!
There are 6 categories: Land, Renewable Energy, Sustainable Transport, Food, "Great All-Rounder" and "FRESh New-comer".  We are really excited by the level of response that we've had, but we really want as many community-led examples as possible. To join the fun and nominate yourself or others please click here.
Saturday the 3rd is a full fun day, packed with talks, workshops and our FRESh Fringe. We also have a FRESh FOOD FESTIVAL hosted by the Fintry Inn, with a local food market, Fintry's own micro brewery, special lunch, cooking demo and talk by awarding winning chef Neil Forbes in partnership with the Inn's own Chef, Julie Flisch.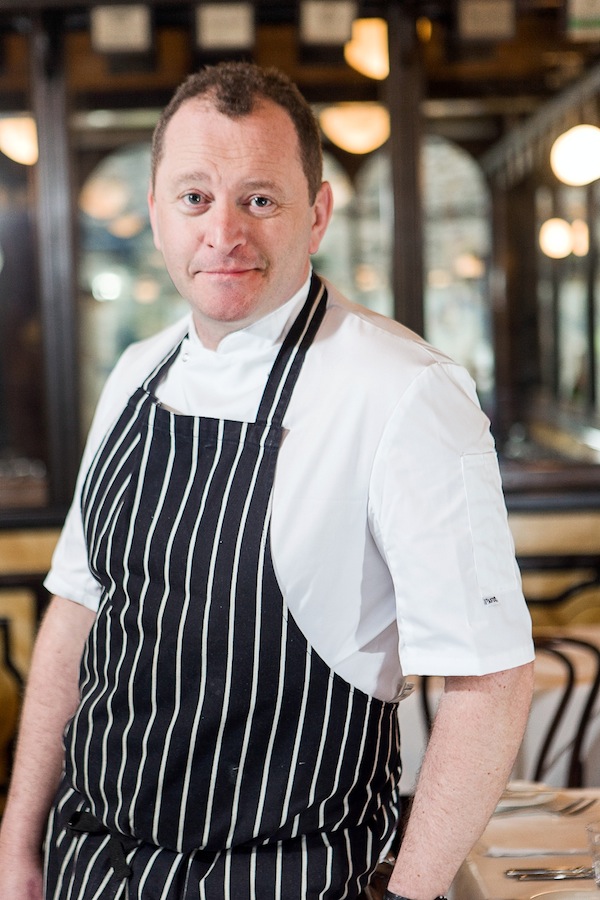 In 2011, Neil was named the Scottish Restaurant Awards 'Chef of the Year', he is a member of the Slow Food UK Chef Alliance and his restaurant holds Sustainable Restaurant Association 3-star champion status.  He regularly demonstrates his skills at a broad range of events across the UK as well as appearing on BBC Radio Scotland's Kitchen Cafe. He writes a recipe column in the Scotsman's Weekend Life magazine. Not to be missed! Kicks off at 11am.
At the Fintry Primary School from 12 noon we have a fantastic line up of events for all age groups, including bug safari, river dipping, bike assault courses, food planting, pledge making, face painting, street food, Eco drama shows- "Recycling Heroes" activity workshops, live music and more. A terrific way for all to enjoy the subject of environment and sustainability! Everything is FREE to attend.

Down at the FRINGE held at the Fintry Sports Club, we will be joined by Greenpeace, RSPB, Water Aid, Scottish Wildlife Trust, Nourish as well as other valuable talks and workshops for various groups. We will be winding up our event around 3pm.
Fintry Development trust would like to warmly welcome everyone to come along and participate, watch, listen and enjoy, over these two fabulous days. We look forward to seeing you there. 
When looking to travel to Fintry over these two days please be aware that our local DRT will be providing a free taxi service to Fintry, funded by the Fintry Development Trust. If you would like to use this service you must pre-book your place. Please email bertcomrie@btinternet.com
Collection points are as follows:
Friday
8.30am Stirling Train Station
8.30am Milngavie Train Station
Saturday
9.30am Stirling Train Station
9.30am Milngavie Train Station
Return Journey
Friday
5.00pm Fintry Sports Club to either Stirling or Milngavie train stations
10.00pm Menzies Hall Fintry to either Stirling or Milngavie train stations
Saturday
3.00pm Fintry Sports Club to either Stirling or Milngavie train stations
Please also note the DRT is free to be booked out with these times. Please contact the DRT to arrange this.